Frequently Asked Questions
About Pomskies & Our Program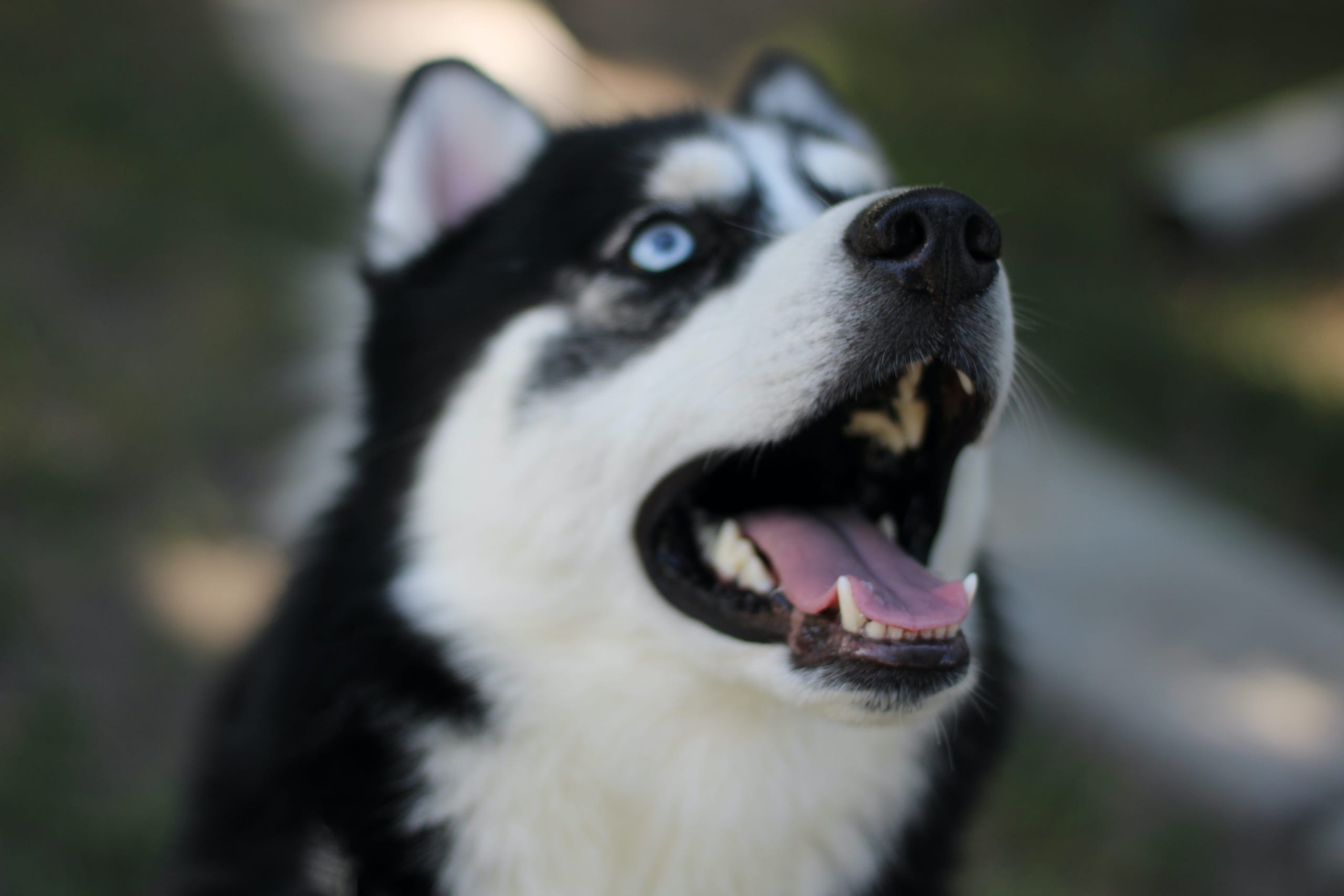 Information About Our Program
Where do our dogs and puppies stay?
-All of our dogs live in the house with us, unless they are in a guardian home. They are as spoiled as can be, and are loving life. Our puppies split their time in the whelping room and in the house with us. They stay in our whelping area until they are old enough to be around the other dogs for short periods of time. Once they are old enough, they are allowed to interact with the other dogs we have and socialize. We have special parts of our house sectioned off for puppies only! They are also able to be outside in our fenced-in yard when they are old enough to play outside with the other dogs after vaccinations and vet checks.
What do you feed your dogs?
-Our dogs are fed a high protein diet. Our dogs are on a mixed diet between kibble and supplemental meats. We buy a variety of high quality dog food depending on if the dogs like it, and the content in the food.
Do you DNA test your dogs?
-Yes! We use Embark DNA testing to make sure that all of the dogs in our program are healthy before breeding. Our dogs are clear for all of the genetic issues that Embark tests for. You can look at our dog's full Embark results on each dog's individual pages, where there is a link that takes you to the full results. We are also in the process of getting our dogs OFA tested. We want everyone who is looking to bring home one of our puppies to have full access to parental health history, should they want to check it out.
Do Pomskies shed?
-Yes! Pomskies typically shed somewhere between a typical husky and pomeranian coat. Pomskies do blow their coats a few times a year, but this can be maintained with regular brushing, grooming, or blowouts. You can take them to a groomer to have their coats blown out or a sanitary trim, but they should never be shaved under any circumstance.
How big will my puppy get?
-We cannot guarantee size. Most puppies end up within the estimated range between the parent's size, but this is just an estimate. With the Pomsky breed, there is always the potential for a larger or smaller puppy. We like to offer a projected range that we have from the parents, but that is not a guarantee that the puppy will remain under a certain weight, especially with the newness of the breed.
Why are Pomskies priced as they are?
-All reputable breeders who care about the puppies they are producing will have a similar price. There is a lot of work, time, and love that go into our dogs and puppy's care and breeding. We will not lower prices when asked, as our prices are set. A well bred puppy is not an auction item, and we will not accept lowball offers. When filling out the application, please keep this in mind.

-If you find a puppy for less than $1,000, it is very possible that it is a scam, or the puppy is from a poor genetic background. When looking for a healthy and perfect companion, you will get what you pay for. Often you can find Pomskies at this price when they lack the investment that reputable breeders put in (eg. Amish mills, puppy mills, backyard breeders, or through accidental litters).
Puppy Colors, Markings, Eye-color, Coat Type, Size, and Gender
-We personally do not breed Pomskies that are less than 7lbs, but if you are looking for a smaller puppy you can send us a message and we can try to get you in contact with a breeder who does! Please beware that puppies this small will be EXPENSIVE. You will 100% pay more for a puppy this small.

-We have had puppies with the following coat colors: black and white, Black and Tan, silver merle, grey and white, brown and white, chocolate, chocolate merle, and agouti/sable patterned. We have puppies with all coat types: standard, plush, and wooly.
Do Pomskies have any health issues?
-Thus far, we have not seen any health problems. Though the Pomsky breed is a brand new hybrid and we still have a lot to learn.

-We have a 1-year health guarantee for all of our puppies, and lifetime breeder backing. Because of this, we ask for an update every 6 months for this year period and once a year after that. We do this for all of our puppies so that if health issues do arise we will know about them and they can be addressed. If you keep your puppy on the Nuvet health supplement that we give to all of our dogs and puppies, we will extend the health guarantee to two years. The health guarantee is broken down in our contract.
What are Pomsky temperaments like?
-Pomsky personalities will often vary. They are a mix between Pomeranian traits and Husky traits. Pomskies are very intelligent, and take to training quickly. Pomskies seem to be more focused on their human family and less independent than a typical husky, and like to be near you. Pomskies are very clever, and if there is a way to escape they will do so. They often are high energy, but do very well with children and other dogs. We do not recommend having small animals like rabbits or birds with Pomskies unless they are introduced early on. Pomskies often do have the Husky prey drive, and will chase smaller animals like rabbits. We have several puppies that have grown up with cats and do very well.