Welcome to L.J. Kennels!
We are a family-owned breeder dedicated to raising unique and well-tempered Pomskies. Our dogs are well-loved members of our family and are the heart of our household.
Good Dog Responsible Breeder
We are happy to announce that we have been approved and recognized by Good Dog's Responsible Breeder Program! Good Dog is on a mission to shine a light on responsible breeders like us and to help owners find reputable breeders.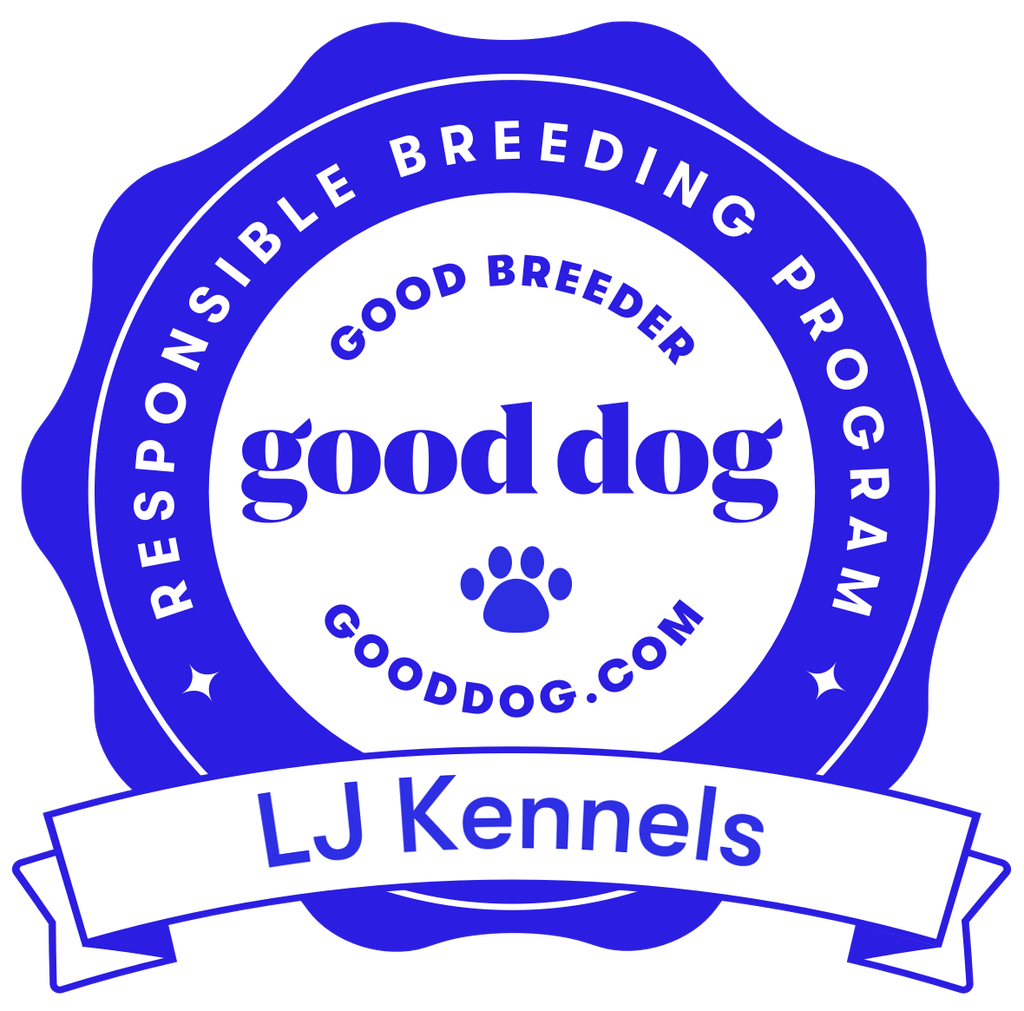 Current Puppies
We currently have a litter availiable! Click the link below to check them out!
About Us
It's our motivation is to raise healthy and happy Pomsky puppies that bring joy to the lives of responsible dog owners. We want the best for both our puppies and their future owners.
Frequently Asked Questions
We like to try and give as much information as we can. We have a FAQ page to help answer common questions!
Referral Bonus
We offer a both a referral bonus to those who send great owners our way, and discounts to those who come back for another amazing puppy of ours!