LJKP Guardian
Home Program
Our Guardian Program is how we are able to have our program while also ensuring that all of our pack has amazing homes that spoils them rotten.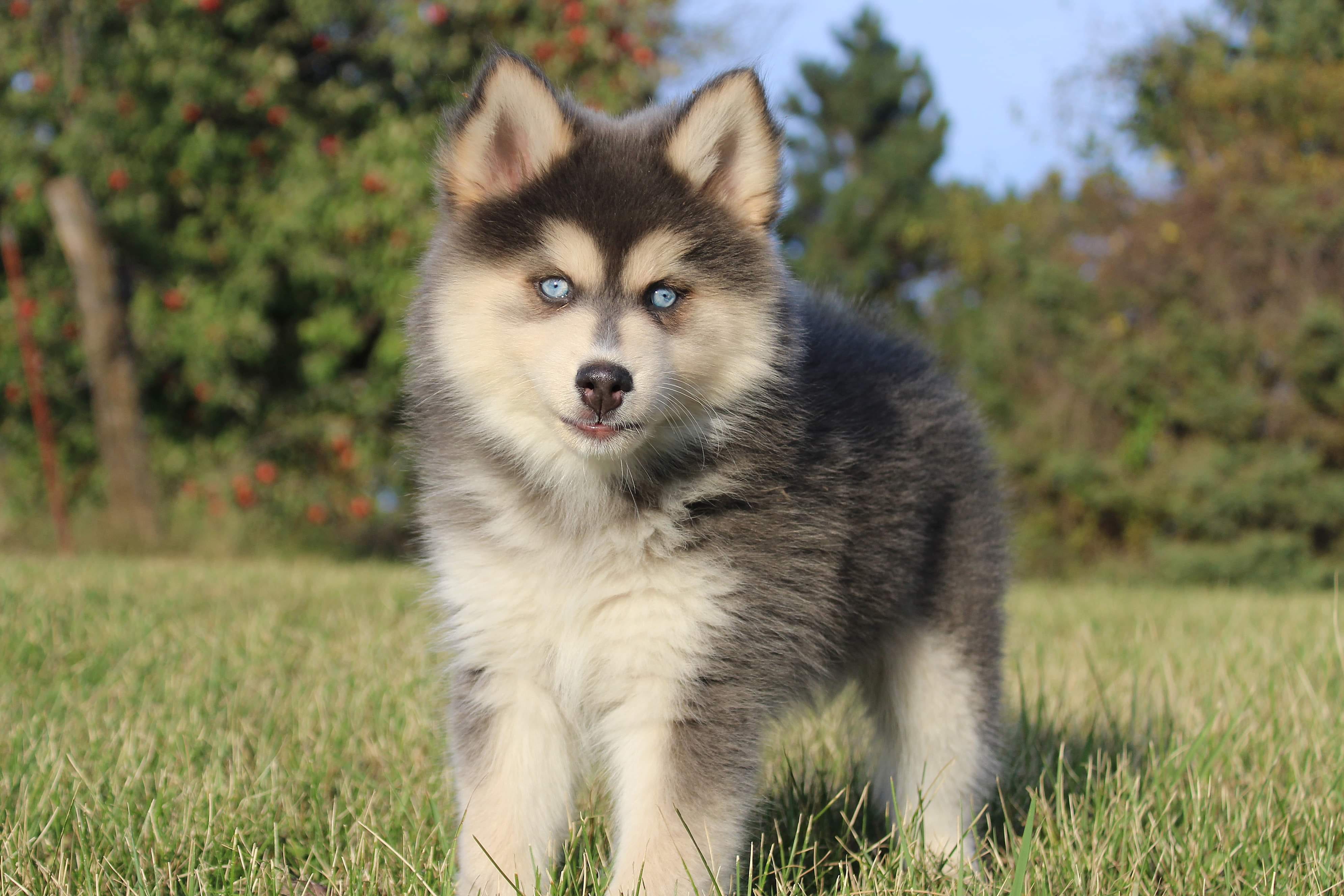 What is a Guardian Home?
A Guardian Family is a forever home to a dog that is active in our program for a period of their lives before they retire with their Guardian.
What does it cost to be a Guardian?
NOTHING! In exchange for providing a home for a dog active in our program and partnering with us, you will receive a pomsky at no cost. We are responsible for breeding related costs, while regular day to day costs (food, regular vet care, shots, flea and tick prevention) are the responsibility of the Guardian, like any pet.
What do we have to do to be a Guardian?
Becoming a Guardian is very simple! You will need to fill out the guardian form linked at the top of the page and we will reach out, contact you, have you fill out our guarduan contract, and go from there.
What are the requirements to be a Guardian?
Our requirements are very straightforward. They are listed below!


Be either within 2 hours of Centerville, Iowa or be willing to bring the dog to us for breeding when needed.
Dog must be an inside dog.
Dog has access to fully fenced yard, or be willing to keep them on leash and supervised.
Provide a crate for your dog to be in when unsupervised.
No other intact dogs in home.


Ensure that the dog will be family and loved.
Available to be in a Guardian Home

Moxie
Wooly Female
Estimated 15-25lbs
Puppy shot series in process
Working on crate and potty training
Available to be in a Guardian Home

Roxie
Wooly Female
Estimated 15-25lbs
Puppy shot series in process
Working on crate and potty training
Available to be in a Guardian Home
Sakura
Wooly Female
Estimated 15-20lbs
Crate and potty trained
Fully vaccinated
Available to be in a Guardian Home
Sprite
Wooly Female
Estimated 20lbs
Crate and Potty trained
Fully vaccinated